If you want to know how to find drafts on Twitter, you're in the right place! Twitter drafts are a handy feature that allows you to save tweets you've started writing but haven't posted yet. These Twitter Drafts basically saves your time when you want to post something urgently and you don't have enough information at that time. You can easily save your incomplete tweet when you are ready to post it on Twitter with the help of Twitter Drafts. It's perfect for taking a break while creating a tweet or improvising your message before sharing it with your followers. Let's go through the article and have a look on various aspects of Twitter Drafts and how can you find them.
What Are Twitter Drafts?
When you are in middle of writing something but lacking with some information and facts to make your tweets more informative and connective, Twitter Drafts play their role that time. Basically, twitter drafts are like virtual sticky notes where you can jot down your tweet ideas and save them for later. These drafts are those unfinished tweets that will not be published until it is ready to be seen by everyone on the Twitter. Afterwards, when you come up with complete information regarding your draft, you can edit your draft at that time and publish it on Twitter.
How to Create Twitter Drafts?
You can easily create Twitter Drafts on your mobile device by following the steps given below:
Step 1:
Firstly, Log into your account on the Twitter mobile app.
Step 2:
Tap on the plus (+) icon on the lower right side of your screen.
Step 3:
Now, type in your tweet and click on "Cancel" button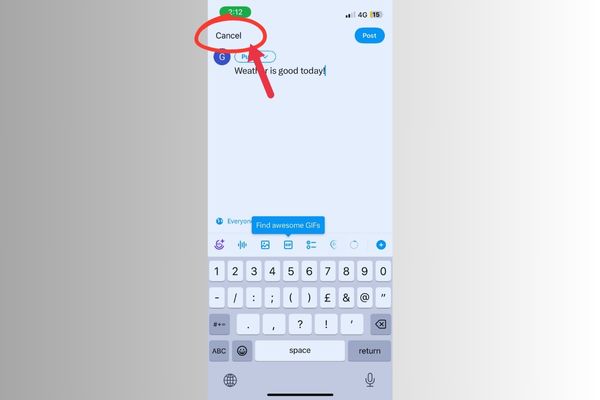 Step 4:
Finally, click the "SAVE Draft" option on the small prompt that pops up on the screen. Your draft will be successfully created.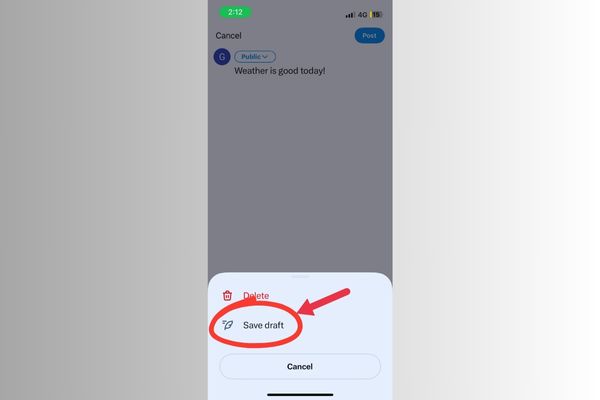 Steps to Find Drafts on Twitter Mobile App
Step 1:
First of all, click on the plus (+) icon at the bottom of your page
Step 2:
You will see an option at the top of your typing box called "Draft".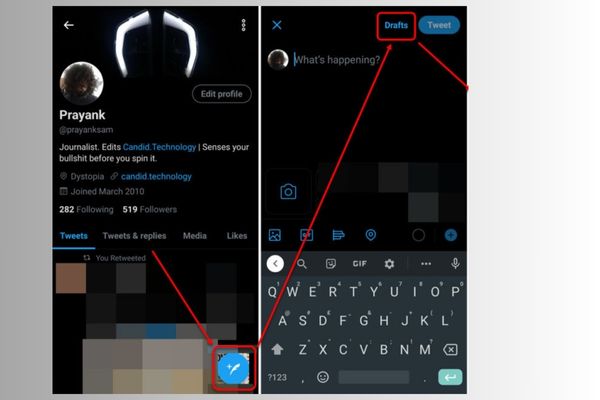 Step 3:
Select Draft option to view all of your saved drafts.
Step 4:
In order to delete any draft, click on the Edit option and choose whichever draft you want to delete.
NOTE: After deleting there is no going back so be careful while deleting any of the drafts.
Steps to Find Drafts on Twitter Desktop:
Step 1:
Go to Twitter.com and log in to your account.
Step 2:
After logging in to your account on your PC, click the Tweet button on the left.
Step 3:
Type out your tweet and add any media you want to include.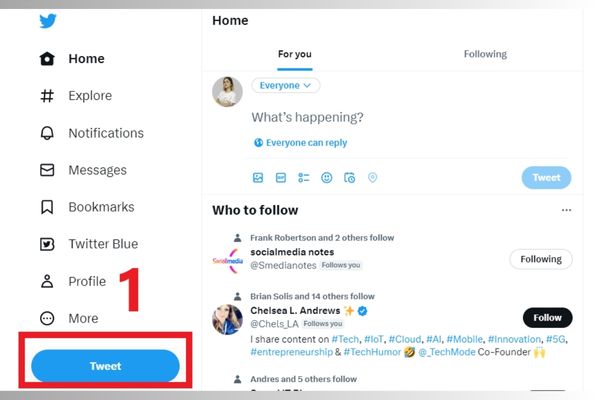 Step 4:
To save your tweet as a draft, click the "x" (cancel) icon at the top-left corner of the tweet composition box. This takes you back to your Twitter home screen and your draft gets automatically saved.
Step 5:
To access your saved drafts, click on the "Unsent Tweets" button on the top right-hand corner of the tweet composition box.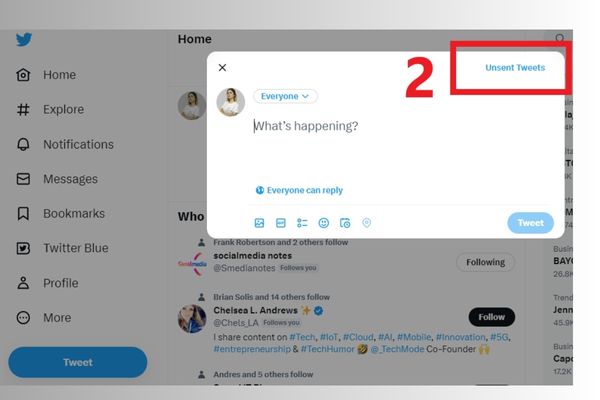 Step 6:
A dropdown menu with a list of your saved drafts will appear. Click on the draft you want to edit or complete.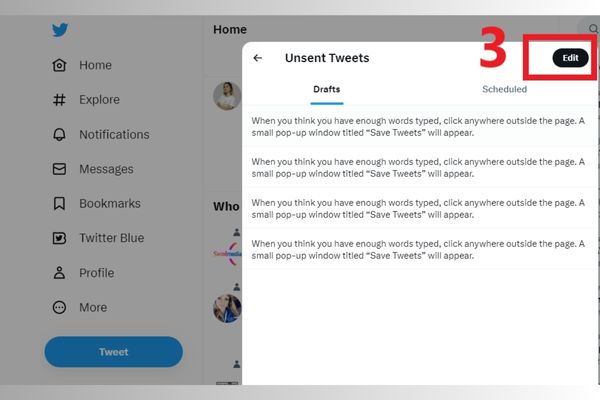 Step 7:
Make any necessary changes to your draft and then post it to your profile.
Read more: How to Block Ads on Twitter?
Frequently Asked Questions (FAQs)
Q: Can I access my Twitter drafts from multiple devices?
A: No, Twitter saves drafts locally on the device you used to save the draft.
Q: How many drafts can I save on Twitter?
A: There is no limit to the number of drafts you can save on Twitter.
Q: How long for Twitter drafts saved for?
A: Twitter saves drafts for a certain period, depending on the platform or app settings.
Q: Can I share my Twitter drafts with other people?
A: No, Twitter drafts are private and only visible to you.
Q: Can I delete a Twitter draft?
A: Yes, you can delete a Twitter draft at any time. Just open the draft and click the "Delete" button.
Final Thoughts
Twitter users find Twitter drafts a valuable tool for composing tweets ahead of time or ensuring well-crafted messages before sharing them. Accessing saved drafts proves straightforward, whether you're using the Twitter mobile app or the desktop version. In this article, we have shown you how to find, create or delete drafts on Twitter so that your tweet will not be blocked when you are ready! You can access drafts on both the Twitter mobile app and desktop versions. It is essential to keep in mind that drafts are saved locally on a device and cannot be accessed from other devices. Users should take advantage of this feature.
You May Also Like: